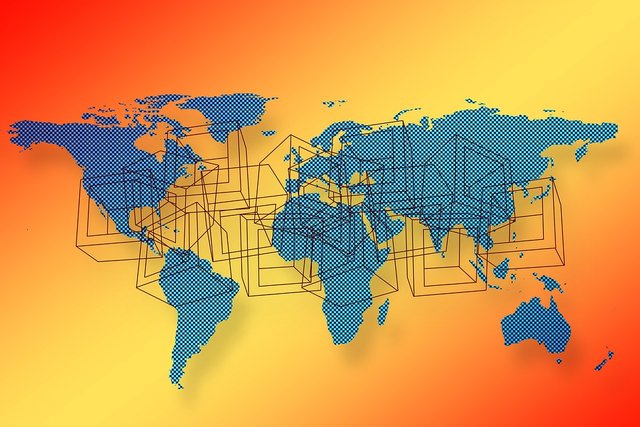 Imagen cortesía de Pixabay
---
An interesting topic commonly handled among the inhabitants of Venezuela is the restrictions and access to the Internet.
As a first thought we have the impossibility of having an efficient and effective residential service but, the problem is transformed and goes to a greater degree when we see that companies, organizations, commerce, among others, likewise suffer the consequences and they impact others.
To illustrate, let's look at the difficulty of the common citizen when conducting banking operations. This situation, however simple it may seem, increases the problem because in Venezuela paper money is currently scarce.
We continue to deepen and as a result there are other difficulties that go beyond the broadband Internet. Cellular networks, in general, do not have a reliable internet service. Many times the same service that offers telephony, is simply non-existent in some large geographical areas while in others, it is intermittent and slow.
The services with the highest cost and possibly the most effective are more expensive and of little scope for a given population who can barely pay the heavy fees to the operators that manage the cellular networks. In this sense, it is then time to access services with minimum rates which offer text messaging or a little more than that but with less extension.
As far as education is concerned, the Internet is the main source of information for any student, whatever the level. Not only because of its scope and depth but also because of its theoretical availability, in time and space.
The information found on the internet goes beyond simple texts. Video images, interactive tutorials, contribute greatly to learning styles, the ways in which each individual subscribes to knowledge. It also develops fundamental digital skills in this stage of modernity and technological advances.
Being able to hold video conferences between classmates, work at home and send what is produced to classmates and teachers, all that and more, is effectively restricted because the country does not have a moderately functional internet service.
Based on the previous premise, the actions described above severely mutilate the educational process in general.
Is access to the Internet restricted or not in Venezuela? Definitely yes.
The educational context is affected by continuous power outages in different areas of the country, especially in states of temperatures as high as Zulia. You can hardly be in class with the heat of the day without having at least one fan to cool something, without cold water, electricity, hydropneumatic systems, in these conditions, much less you have the opportunity to have Internet.
Given this whole scenario, it would be worth asking. Is there Internet censorship in Venezuela? How does it expire?
Yes, there is censorship. We can beat it using a VPN. It allows to establish connections with the services that the government has blocked. The problem with this is that these services are usually paid and the free ones are usually limited so everything seems ambiguous.
In other areas, not being intimidated by the government. Claiming the rights that every person has to information, in every place and every moment.
A technical proposal to improve the internet in Venezuela would be to open the internet market to other operators. For example, directv can provide the service, but [CONATEL] does not allow it today.
Upgrading the technology using wired networks are vulnerable faces to theft and damage, slow.
Locally available Wi-Fi networks (similar to cellular networks) is the ideal method to force cell phone operators to charge fair rates and offer comprehensive internet access plans.
Obviously 500mb plans per month do not solve anything, let alone for a student. For the use of the cell phone to be viable in educational terms and in general to give it a use according to its power, a minimum plan should be about 10 ~ 15gb per month.
From there to think that the costs per additional Gb are reasonable or larger plans until you reach unlimited plans.
¡Thank you for read, comment and vote!

Banner diseñado con la herramienta de PowerPoint @belkisa758